Squares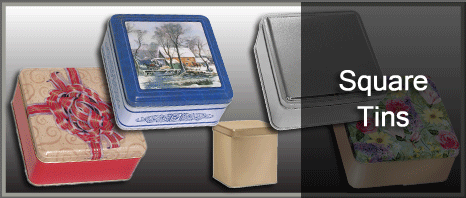 .
Tins & Cans - Squares

MIX & MATCH PRICING is available for all Tins & Cans. Use the price level for the TOTAL number of cans ordered in FULL CASE quantities in a single transaction. To purchase broken case quantities of an item, please call us as this sytem cannot process broken case quantities at this time.
Choose from Sizes Below (click the wording):
Square 210 - 6-1/8" X 6-1/8" X 2-5/8" ht.
3 Square 314 - 3-5/8 X 3-5/8" X 3-7/8" ht.t.