Drawn Cans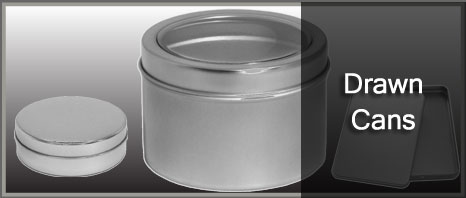 Tins & Cans - Drawn Cans

MIX & MATCH PRICING is available for all Tins & Cans. Use the price level for the TOTAL number of cans ordered in FULL CASE quantities in a single transaction. To purchase broken case quantities of an item, please go to www.cookietins.com.
Drawn refers to the construction of the can body. It is a single piece of metal without seams.
Note: Most drawn cans are sold without covers. Remember to purchase both cans and covers. Covers for many drawn cans are available in solid construction or with a clear window.